StinkyKids The Musical

Winner of the
2012 Best Family Show
by the
Off Broadway
Alliance

First opened on March 10, 2012
to sold out crowds
3 consecutive
runs in NYC

 
Opening Song from StinyKids The Musical - Click to listen!

Audio clip: Adobe Flash Player (version 9 or above) is required to play this audio clip. Download the latest version here. You also need to have JavaScript enabled in your browser.
Program Synopsis:  StinkyKid Britt loves making everyone happy. But this girl who never gets in trouble is in a sticky situation – literally:  She has an impossibly epic wad of gum stuck in her hair.  All of Britt's friends are depending on her parents to take them to the new MegaJumper 3000 at Captain Happy's Jumpy-Fun-Super-Bouncy Indoor Place., so she definitely doesn't want to disappoint anyone. Britt must rely on her mischievous friends to help her before her parents find out, as they embark on an unexpected adventure across their neighborhood.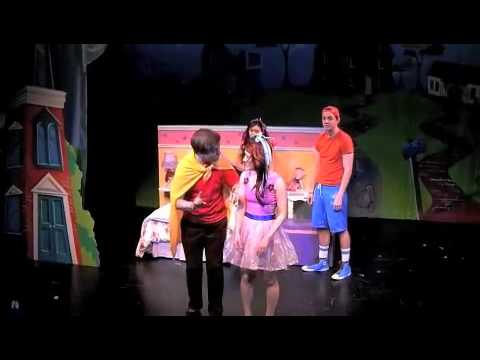 T-R-O-U-B-L-E:
Britt wakes up with gum in her hair, even though her parents always tell her not to go to sleep while chewing gum. She's in a sticky situation because her parents are supposed to take her and her friends to Captain Happy's Jumpy Fun Super Bouncy Indoor Place, and she's afraid if she gets in trouble, her parents might cancel the trip.  Her friends arrive just in the nick of time.  Except Jen, who's busy brushing her hair…
 Click here to see all of the incredible reviews for StinkyKids The Musical : THE REVIEWS!
GO TO VITAL THEATRE AT http://www.vitaltheatre.org/stinkykids.php TO LEARN ABOUT UPCOMING PERFORMANCE DATES AND THEATERS.  STINKYKIDS THE MUSICAL WILL BE BACK IN NYC EARLY FEBRUARY 2013.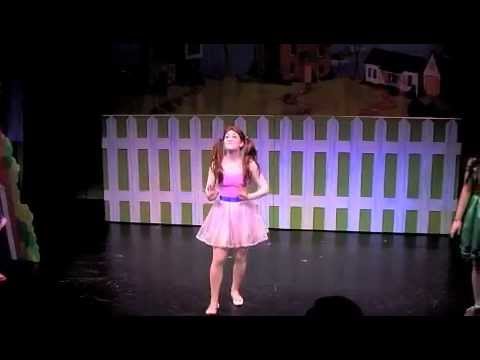 Spearnana:
Britt, age 6, loves making everyone happy. She's volunteered her parents to take all her friends to Captain Happy's Jumpy Fun Super Bouncy Indoor Place. Her two best friends, Jen (6) and Hannah (7), ask her who gets to sit next to her in the minivan. In Britt's hesitation to answer, Jen and Hannah ask Britt who she likes more. Britt says she likes everyone and everything the same. They ask her: "What about gum?" The girls then each present her a piece of gum..
PUT ON YOUR OWN STINKYKIDS THE MUSICAL PERFORMANCE. CONTACT STEVEN SPIEGEL AT THEATRICAL RIGHTS WORLDWIDE AT 646-736-3232 OR ON THEIR WEBSITE AT www.theatricalrights.com